The Dexateens
October 27, 2017
10:30 pm
(Doors:

8:00 pm

)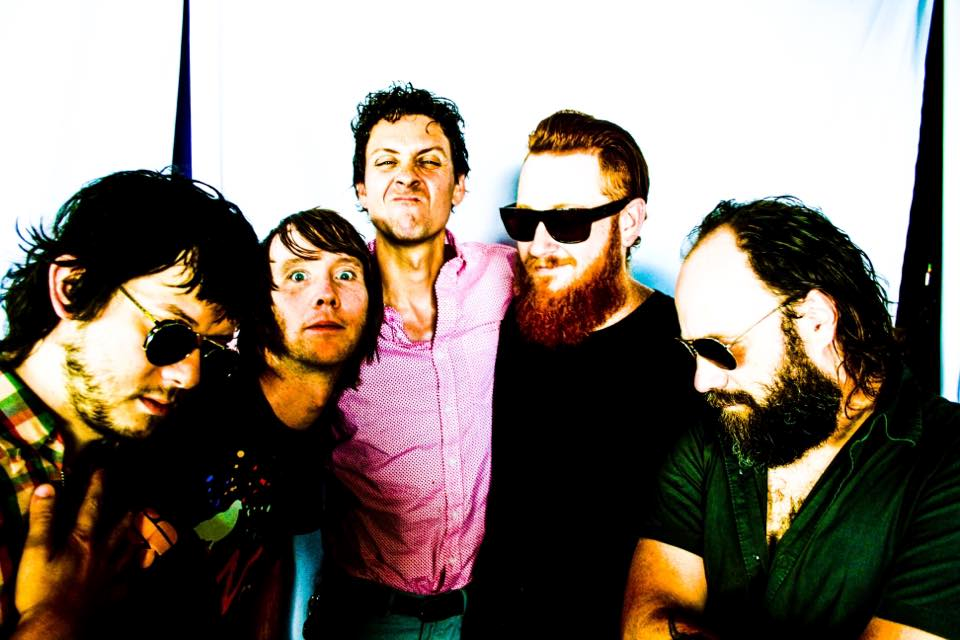 $10.00
Back from only God knows where comes the triumphant return of the seminal garage, indie, country, punk, yet Alabama rock-n-roll collective, the Dexateens. The torch carriers of 'Blue Collar Rock' are proud to announce their first official release in over four years and their sophomore offering on Cornelius Chapel Records, the label started by the band and run by extended band family. The 'teens are proudly contrived of a cabinet maker, a carpenter (or two at times), multiple restaurant and bar employees, and one full-time Drive-By Trucker. The Dexateens have 'seen it all like a mountain' and their tide rolls in with an undertow, validated working class renaissance men, well-versed in culture, art, music and life. Workingman's blues with an insatiable appetite for high decibels, fuzzy crunch, sweaty soul and a penchant for Deep South traditions as pure and unadulterated as one can muster in 2016.

Teenage Hallelujah captures a rock band approaching a line-up swan song, marking the end to Lee Bains' tenure on guitar and vocals and making way for longtime pal and co-conspirator Taylor Hollingsworth (Conor Oberst and The Mystic Valley Band, Dead Fingers) and his always finger-picked, custom licks and slides. Brad Armstrong (13ghosts) holds court stage right on his trademark telecasters, bringing as much noise as subtle nuances in one heavily bearded attack. As per usual the boom bap finds Brian Gosdin behind the kit with his gigantic cymbal, impervious back beat, and dead-on DeeDee Ramone-esque '1-2-3-4' count off. The founding members are bassist Matt Patton (Drive-By Truckers, Model Citizen) and Elliott McPherson steering the ship in the song writing department as well as lead vocals and guitar. Everyone plays lead guitar at one point or another and sometimes all over each other and that, my friends, is 'the special sauce'. The new regime anticipates another record release in the near future.
The sought after triple guitar attack is on full display in Teenage Hallelujah, however flags are flown high with boundless gems tickling classic country, loose garage punk, and mainline folk. Captured mostly in McPherson's barn with the, at times mobile, all the time wunderkind, producer/sound engineer Bronson Tew (Dial Back Sound) at the helm and ultimately producing the record with the band, all songs being penned by McPherson.

The Dexateens have always been a 'super group' of sorts, spanning Alabama's punk and rock scenes and from there the song has remained the same. The live show is finely tuned to that off a howling SR-71 Blackbird set to the soundtrack of dueling stereo's pumping The Quadrajets and Waylon Jennings in one ornate cacophony. The Dexateens are exactly what rock and roll has been missing for nearly 5 years, back to stake claim on what they helped begin and perhaps break it down only to rebuild it stronger and better than ever to shake off the poseurs and malcontents.
The band plans to tour extensively in support of Teenage Hallelujah, slated for a October 7th release on Cornelius Chapel Records. The Dexateens are back to fill that void a handful of years in the making, gladly taking one city at a time, one venue at a time, one fan at a time. There's always room for the workin' man…